"In this life and in this world, I want to do well."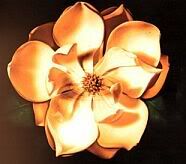 As I was watching
Magnolia
today I was wondering how it is that it managed to be as good as it is. There are so many elements in it that should wreck it: Julianne Moore's over the top performance, the heavy-handedness that permeates the entire film, the occasional self-aware bits that make you wanna roll your eyes, like Phillip Seymour Hoffman's speech about "that scene in the movie"
during that scene
. And yet the movie ends and I have gotten goosebumps a bunch of times, nearly cried like twice and held my breath a half dozen times, despite having seen it three times before already. During the segment near the end when everyone's in a car and crying, I thought to myself "Man, if I heard just the audio to this scene from the other room or something I'd be rolling my eyes
so hard
right now." And despite realizing this, I love it.
I think it's largely due to the film's ridiculous ballsiness. It's willfully inconsistent in its delivery, and I think that variety is what makes it a joy to watch. Like Blur's "13" or Pavement's "Wowee Zowee," albums that are so scattershot and all over the map that you can't help but love them,
Magnolia
experiments with many different visual styles. Frank TJ Mackey's (Tom Cruise) seminar is shot like a concert film, quiz kid Donnie Smith's (William H. Macy) scenes in the bar are written and feel like a stage to screen adaptation and all the scenes surrounding the game show feel like a crazy episode of the West Wing with all those long ridiculously coordinated and choreographed steadicam shots.
The pacing is relentless and I think that is probably very useful to it, too. I don't remember where I heard it, I think it's just kind of a cliché at this point, but someone told me that if the story and characters that you've created are compelling enough to the audience, they won't care if a boom mic or whatever enters the frame at some point, chances are they won't even notice.
Magnolia
moves so quickly that it doesn't give you the chance to notice its flaws even if you do catch them in your peripheral for a quick second, because by the time they've really registered with you, you're already in a completely different situation with a different character. Granted, I'm exagerrating a little bit, but the film is kinda loony, regardless.
I mentioned the heavy-handedness of the film earlier, but didn't really get too specific about it. Everything about this movie is big, the cast, the pacing, the runtime. So the simple themes of sadness and forgiveness are blown up as well within this story, to the point that it almost feels like Anderson's just trying to throw as much sad, pathetic stuff at his audience as he possibly can. There's an empathy that he exhibits towards his characters that makes it difficult to stay too pissed at him for painting them into these awful corners in life. Some stories end happily and some stories end badly, just like in life.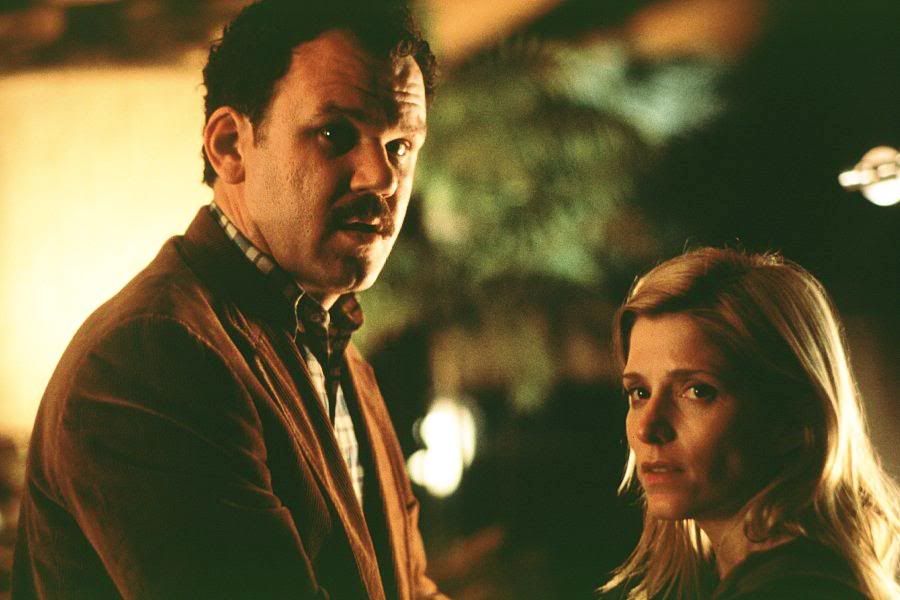 I initially perceived that final montage of all the characters singing the Aimee Mann song as nihilistic. All of the characters are singing and looking pretty bummed out and the last line of the song is "It's not going to stop so just give up." At first I was kind of alarmed by how pessimistic this was, but then I thought about it in relation to all of the ridiculous coincidences that occur throughout the film and I started thinking that maybe it's talking more about the strange coincidences in life and not about life itself. If that's the case, then the idea is more that we can't resist whatever curveballs life throws at us, so we need to learn to accomodate them and work with them, rather than give up altogether. Throughout the film I was under the impression that maybe these characters were all a little sad and pathetic and maybe to an extent they are, but when faced with adversity they display a surprising level of strength and resolve, and I think that this optimism carries over into the audience. The movie ends with a smile, a sign of hope for all of them.
Labels: magnolia, paul thomas anderson